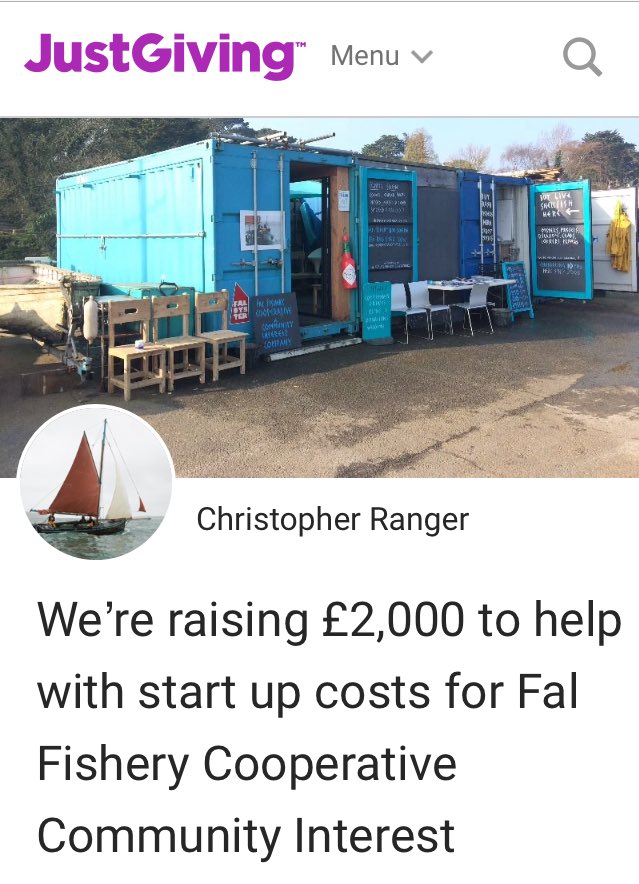 Cornwall and the River Fal are home to one of the most traditional and environmentally friendly fisheries in the UK. Using sail power alone, a small fleet of sailing oyster boats are worked throughout the winter months fishing for native oysters. This intrepid group of fishermen are looking to raise £2,000 to help with start up costs for Fal Fishery Cooperative Community Interest Company that Aquaculture and Research grant applications don't cover.
The Fal Fishery has possibly the last indigenous native oyster stocks left in the British Isles, while other fisheries can import natives the Fal Oyster Fishery Bylaws prohibits importing or relaying in the River Fal. As a consequence, a Principle Scientific Officer wrote "I fear we may be at a density (1 per 20 square metres) of
native oyster
(
O. edulis
) that would make successful reproduction incredibly difficult".
The group's aim is to save the natives from exportation, to store them at an aquaculture site in the epicentre of the fishery, to study the juveniles growth and mature reproduction timings, to sell only the medium grade when they reach the Fal Oyster PDO standard, all the while we are doing this they are repopulating the natural fishery with a genetically resilient species. Working with University of Exeter (Penryn Campus), Bangor University and National Lobster Hatchery (Padstow) as well as the licenced Fal Oyster Gatherers and Fal Oyster Ltd.
You can help make this happen by supporting the group's work here.