Welcome to Through the Gaps, a renowned resource for the Cornish fishing industry. The fishermen of Newlyn land the finest handline, trawl, net & pot caught fish and shellfish including #MSC Certified #Hake, #Sardine and line caught bass, pollack and mackerel. Fishing industry images are available from stock or on commission.
Newlyn Fish Market - boats due to land.

Sunday, 25 October 2015
Check it out - the all new Ajax website address!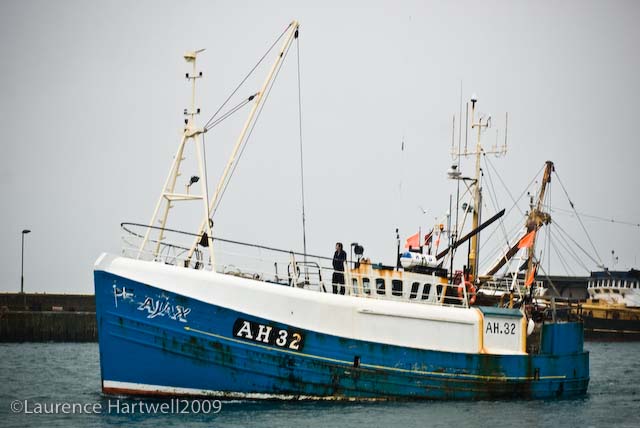 First there was Ajax AH32....
then there was Ajax TO32...
Posted by

Laurence Hartwell
at Sunday, October 25, 2015