Welcome to Through the Gaps, the UK fishing industry's most comprehensive information and image resource. Newlyn is England's largest fish market and where over 50 species are regularly landed from handline, trawl, net, ring net and pot vessels including #MSC Certified #Hake, #Cornish Sardine, handlined bass, pollack and mackerel. Art work, graphics and digital fishing industry images available from stock or on commission.
Sunday, 25 October 2015
Check it out - the all new Ajax website address!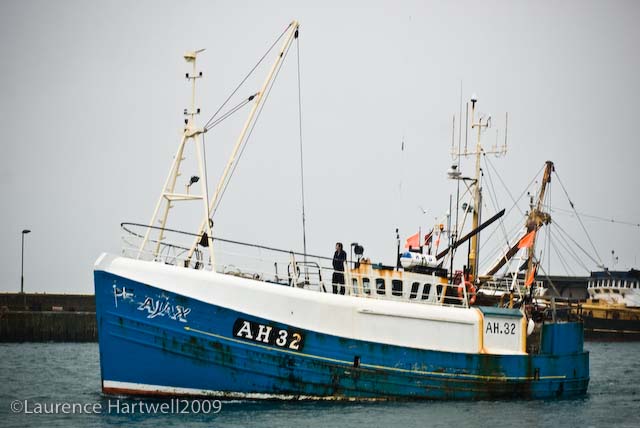 First there was Ajax AH32....
then there was Ajax TO32...
Posted by

Larry Hartwell - Through the Gaps
at Sunday, October 25, 2015