Fishermen in Cornwall are calling for help with the cost of replacing hundreds of crab and lobster pots missing or damaged in the storms.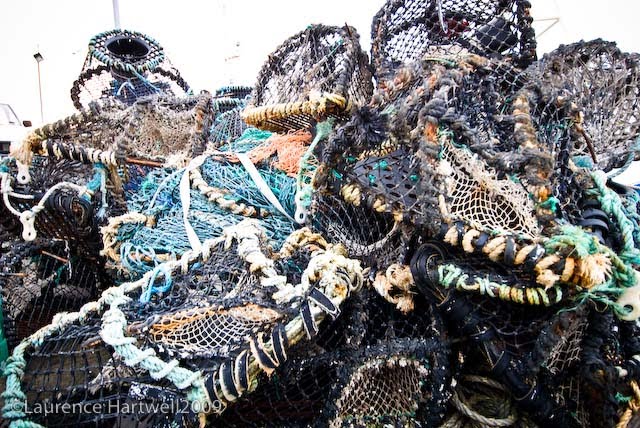 Storm damaged pots - up to £100 each
Many have been restricted to just a few days fishing since December and now they face potentially crippling bills to replace their lost or damaged gear. Newlyn fisherman Robert Broderick says replacing lost crab pots would cost him more than £25,000.
North Cornwall MP Dan Rogerson is meeting fishermen in Padstow later. Mr Broderick said he had lost 510 pots valued at £50 each.
"There have been heavy losses, especially for fishermen on the north coast," he said. "There have not been any earnings for 10 weeks and there's no insurance on fishing equipment because insurers do not offer it with affordable premiums. "We have got to try and find what we have lost but we're not holding out much hope."
'Listen to problems'
He fears that some people will be forced to leave the industry. "We are hoping for some sort of assistance from the government," he said. "We are not asking for any handouts, but some sort of grant to replacing some of the fishing equipment we have lost."
MP Dan Rogerson, a minister at the Department for Environment, Food and Rural Affairs, said: "We have to assess the scale of the damage and look at what is available to help fishermen from the resources we have at our disposal. "Those resources are under great pressure at the moment given the flooding and storm events we are going through.
"But we will listen to what the problems are and see if we can come up with things that will help."