This story has appeared on the Cornishman web site: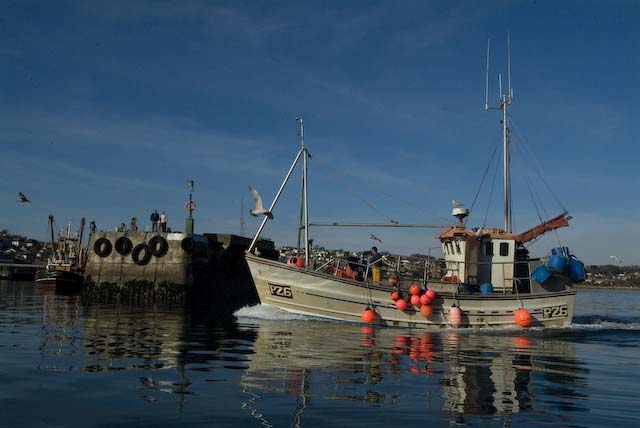 "A FISHERMAN has found nearly £500 worth of lobster missing from his boat at Newlyn Harbour. Graham Nicholas, who is currently working his crabber the Girl Pamela, discovered his stock was taken directly from his pots on two separate occasions."
According to the report:
If, what Girl Pamela skipper Graham Nicholas says is true;
"There are cameras but they haven't worked for three months."
and a representative of the the harbour has said...
"We've got cameras on the harbour. No one has told me they don't work.
The just what has the security guard been looking at for the last three months?
Blank screens?
Hmmmmmmmmmmmmm.