PLANNING is well under way for a raft race to raise money for Newlyn's harbour lights display. The Christmas lights rely on donations to go ahead but last year the event could not take place due to insurance problems.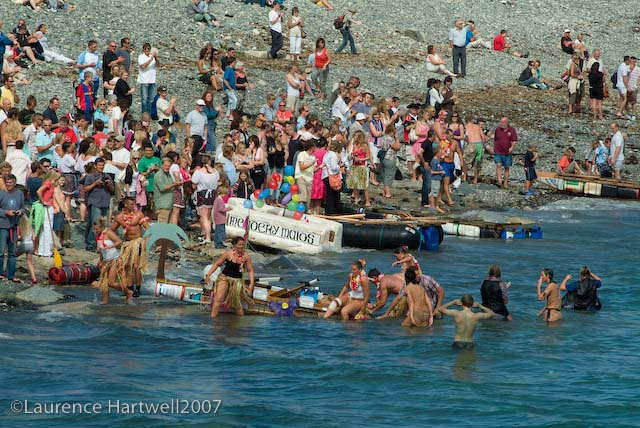 Newlyn Raft Race - the town hopes to see it back in style after missing out last year
Now the Newlyn Harbour Lights Committee is looking to bring the event back in style and raise the remaining £5,000 needed towards the £8,000 total.
Committee chair Marcia Bell was disappointed the 2012 event failed to go ahead but has high hopes for this year's race on Sunday, August 4. "The raft race is a wonderful family day out," she said. "It was such a shame that it couldn't go ahead – it's the biggest fundraiser of the year. "It's a huge day. Without the raft race we wouldn't be able to go ahead."
Mrs Bell and her team have big plans for 2013, with stalls, a live music and a barbecue on offer. "We have taken it on and we are organising it better," she said. This year individuals can pay for a specific bulb, which in turn would see that person's name on a board.
If you would like to enter the race, run a stall or help out, call Mrs Bell on 07506 701336.