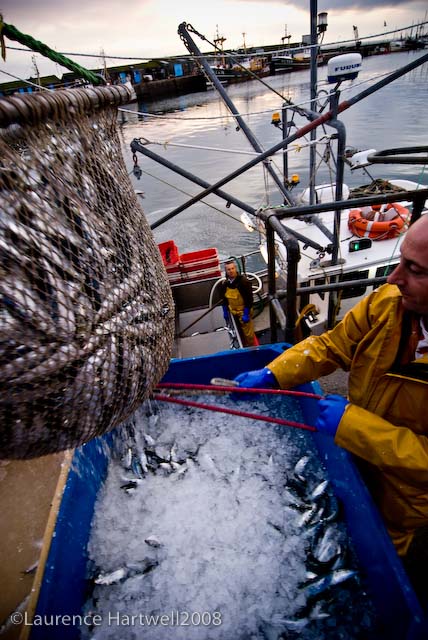 MacAlister Elliott and Partners Ltd. (MEP) hereby announces that the third annual
surveillance audit for the above fishery is scheduled to take place on the 18th July 2013 in
Newlyn, Cornwall, United Kingdom. All surveillance activities will therefore be completed by
the 16th August 2013, 9 weeks past the certificate anniversary date. A variation request
regarding this matter was sent to the MSC on the 7thMay 2013. For the variation request and
the subsequent MSC approval, please visit this link: http://www.msc.org/track-afishery/fisheries-in-the-program/certified/north-east-atlantic/cornwall-sardine/assessmentdetails
The Cornish sardine fishery (Sardina pilchardus) conducted by the Cornish Sardine
Management Association (CSMA) received MSC Certification on the 18th June 2010 from the
Certification Body, MRAG Americas. The surveillance audit will examine whether the Cornish
Sardine Management Association (CSMA) is satisfactorily addressing any certification
conditions and whether any significant changes have occurred either in the physical
environment or in the management of the fishery.
The proposed auditing team will be composed of Dr Jo Gascoigne (Assessment Team
Leader) and Miss Charlotte Tindall, who both also conducted the 1st and 2nd annual
surveillance audits.
MEP is happy to receive comments from stakeholders on the surveillance audit at any time
during the comment period. Please note that comments should be factual and should be
supported by data or other evidence.
Any stakeholder who wishes to submit comments
should contact Chrissie Sieben at MEP or Dr. Jo Gascoigne. Comments should be received
by the 15th July 2013.
Chrissie Sieben
Email : chrissie.sieben@macalister-elliott.com
Tel: 00 44 (0)1590 679016
Jo Gascoigne
Email: j.gascoigne@orange.fr
Tel : +33(0)296 25 51 08